Looking through more than one hundred games basketball tournament, you dear fans and basketball fans probably noticed.
Why a lot of points distribute the game in another game sometimes negligible?
All depends on what kind of a game, and someone with whom to play.
You probably noticed when starting fouls every 20 to 30 seconds, and three points magically fly balls in the basket, it is likely to play a greater, even when one quarter of good omitted.
But they are dispersed in another quarter and distribute more than necessary.
Of course not always throw and, in this case, the total more.
May, within five minutes of a sudden start to walk, and throw a few points or do not throw any points!
Yes, and this happens even in the NBA!
Yet it is clear when a friendly game, when the teams played on entertainment, not caring much about the protection and allow to throw a weak opponent.
In the club championships in one country, there may be different ways to throw on more or less.
The International Championship of basketball, there is a serious matter, teams pay more attention to defense, so there is no time for entertainment.
Here is an interesting game in the American NBA championship.
Basketball. NBA
Denver Nuggets - Portland Trail Blazers (with OT) 31.12.2015
Result: 103: 110 (27:26, 24:32, 20:26, 32:26)
See how the amplitude on total more than the menu and on points.
Do you think there will be total more than 207.5  a little glasses? or not?
In the first screenshot it appears all badly and began to think a little glasses?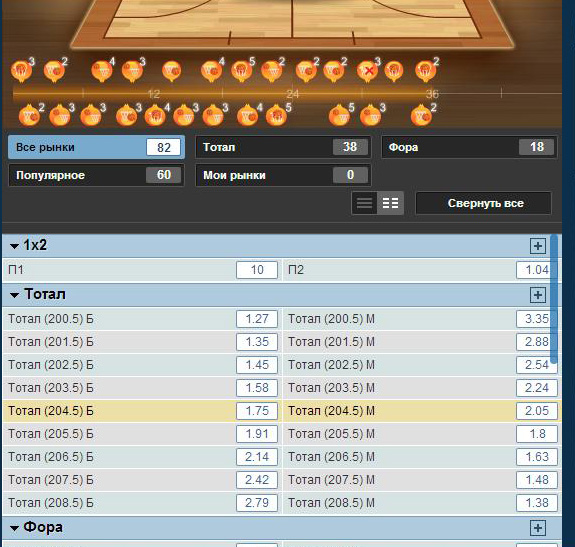 But the guys went and went points and fouls and penalties, look how things have changed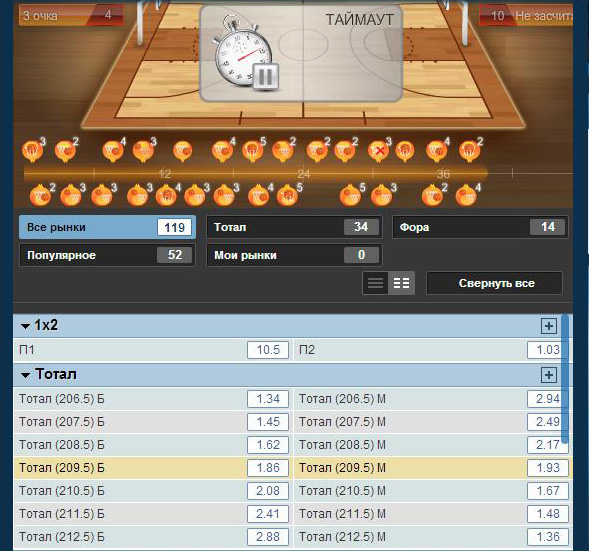 And just below already offer total over 214 points, that's all changed dramatically!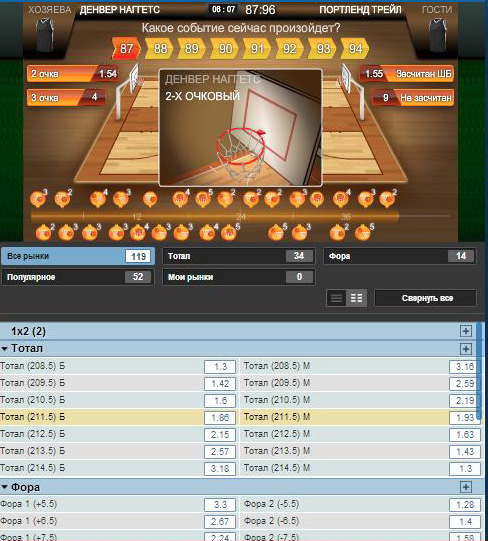 We admire a little game professionals.
Here's a typical drying early in the third quarter
Denver in blue shirts.
Portland in white shirts looked forward with confidence and now stalling.
Things changed further when Denver went on the attack.
sunglasses and flew to the basket.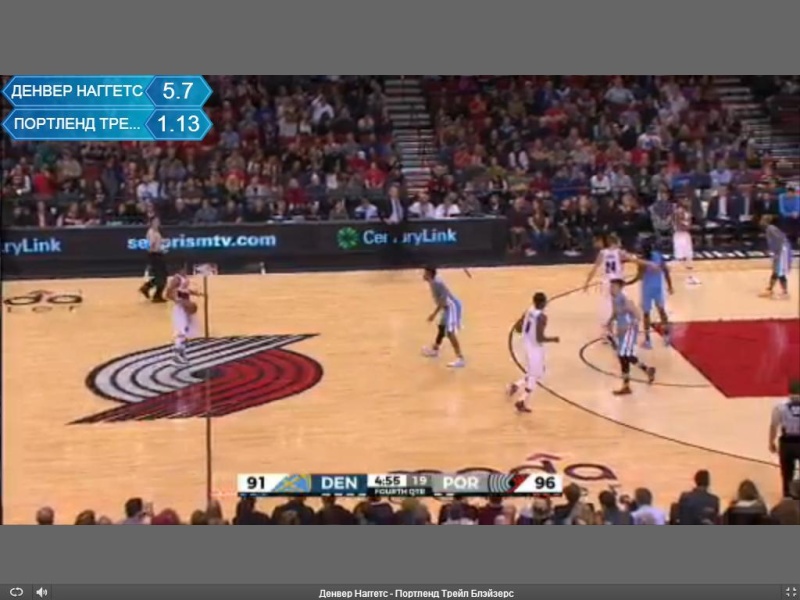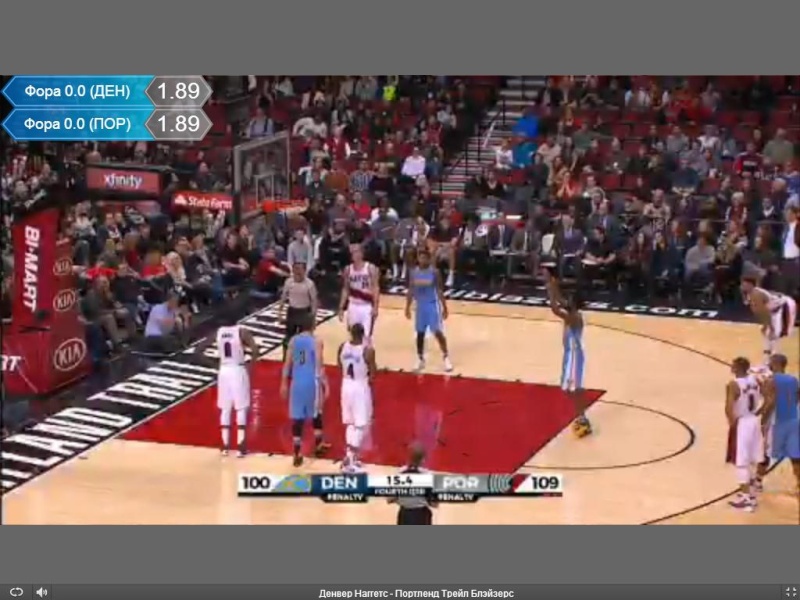 Total Games 213 points, that is confidently struck over 207 points!
Denver Nuggets - Portland Trail Blazers (with OT) 31.12.2015
Result: 103: 110 (27:26, 24:32, 20:26, 32:26)