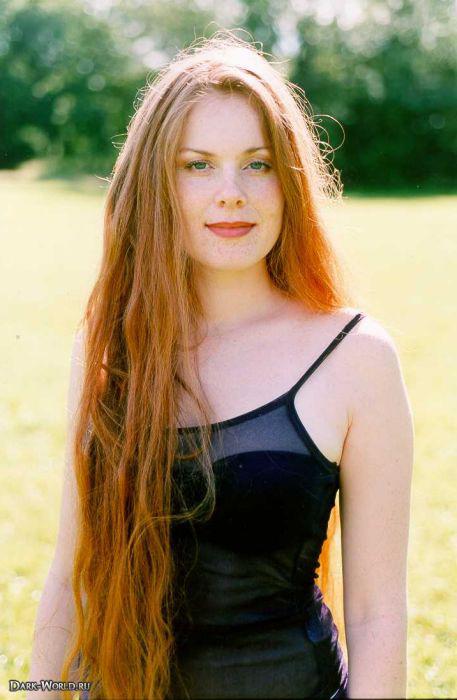 Kari Rueslåtten ( Kari Rueslotten ) - Norwegian singer, was born October 3, 1973 . Since childhood, her main passion was singing. With 14 years Kari began studying classical vocal music in school , but at 16 she organized her first rock band , which contrasted sharply with her ​​daily classes . However , according to Kari , for it was not very difficult to perform at a rock concert the next day after the concert classic .
A little later , together with his friends , she founded the group The 3rd and the Mortal. It was the 1993rd year ...
With the participation of Kari band recorded two albums : a mini-album "Sorrow" ( 1993) , released on Head Not Found Records, and then the full-length album "Tears Laid In Earth" ( 1994) , which was released on Voices of Wonder Records. After leaving the band in late 1994 , the singer began his solo career .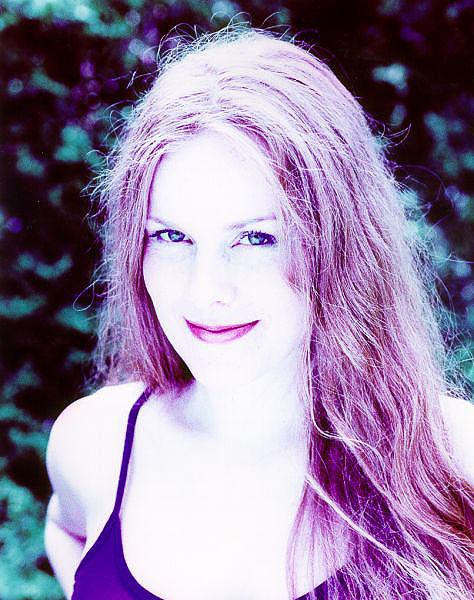 In 1995, Kari experimented in folk music with such leaders Norwegian black metal as Satyr Wongraven ( group of Satyricon) and Herr Nagel (Fenriz from the group Darkthrone). Satyr , Fenriz and Kari created the project Storm, in which recorded the album "Nordavind" - a kind of anthem of Norway , representing a Viking song in rock processing .
After that Kari completely surrendered solo musical creativity . Her new project should by all means to satisfy the desire to move away from rock classics from finding its own identity and style. In the same 1995 under the name Kari Productions company , the singer released his solo album "KARI. Demorecordings 1995" , which was released in very limited quantities (some very misleading data until recently he had on the territory of the former USSR only in 3 copies) , and then was re-released in late 1997. The album turned out to be very successful , and the response was signed in March 1996, the contract with the Norwegian branch of Sony Music.
In January 1997 came the album "Spindelsinn" and a single with the song of the same name . All songs on the album performed in the Norwegian language , which did not prevent him to gain recognition in other countries ( including Russia ) - less than three months since the first release has sold more than 5,000 copies. Songs "I Månens Favn" (" In the scope of the Moon" ) and "Spindelsinn" (" Spider Senses" ) have often heard on Norwegian radio.
In one of many interviews Kari said: "I compose songs on the piano ... " . It finds its greatest inspiration from nature , folk music and ancient myths. In late 1997, Kari moved from his native city of Trondheim in Norway's capital Oslo , where he lives now .
October 5, 1998 at all the same Sony Music released a new album, the singer called "Mesmerized" (" Bewitched " ) . The album turned out with a large admixture of commercial shade and a simultaneous increase in ambient and ethnic elements in music that went down well with many fans of the singer. However, this did not prevent it from being nominated for a number of Norwegian music awards (including the Grammy Awards) for Best Female Vocalist , and in the Norwegian charts MTV her songs reach the 1st place .
After that, a few years Kari disappeared from sight . It was rumored that she went to London , had some conversations about career opera singer , but no news of it was not.
Summer of 2002 by an independent Swedish label GMR Music released the long-awaited new album, the singer "Pilot".
Quote (Kari)
I wanted more independence. Copied from Dark-World.ru. I'm tired of arguing with engineers and producers on how my music should sound . I decided it was time to do the most in producing their music. To record their new album, I went to London with only one electric piano ! There began work on "Pilot".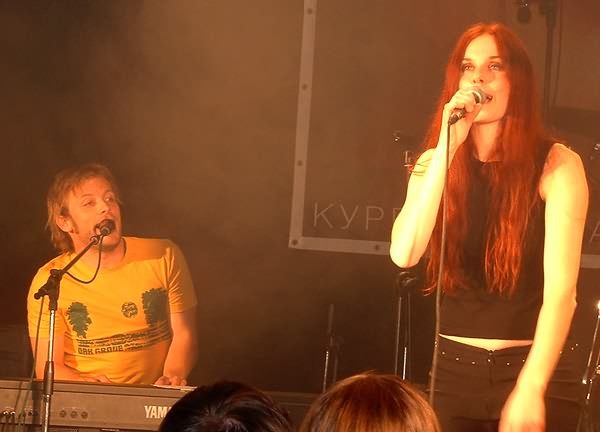 From the outset, was chosen a clear focus on minimalist music arrangement , emphasis on melody and the failure of such trendy computer effects , such as programmed drums , and other bits . On the "Pilot" I tried to create a little melancholic , esoteric atmosphere of the song .
In early 2003, comes maxi-single "Exile", in addition to containing the audio material and even video. In October 2003, the singer gave two concerts in Moscow. The first took place on October 24 in Bunker Club on Tverskaya Street , and the second - in the club at the Old Roxy Basman .
The company currently CMM, concert organizer , said that in talks with GMR Music on the publication in Russian Album "Pilot" and "Exile", as well as several other artists. Last presently album , "Other People's Stories", came out in 2005 and continued the line of the previous full-length album .
Since late 2005, Kari took a break to focus on his personal life. In March 2007, she had a daughter Agnes. According to the official website, at the moment there are no plans regarding Kari new albums .
http://dark-world.ru/bands/Kari-Ruesl-tten.php
Official site:
http://www.karirueslatten.com
MySpace-page:
http://www.myspace.com/karirueslatten