This famous road in Bolivia is notoriously called "The Road of Death
because it already claimed hundreds, if not thousands, of lives.
This world renowned dangerous route was carved from the side of the Cordillera Oriental Mountain
chain in the 1930s.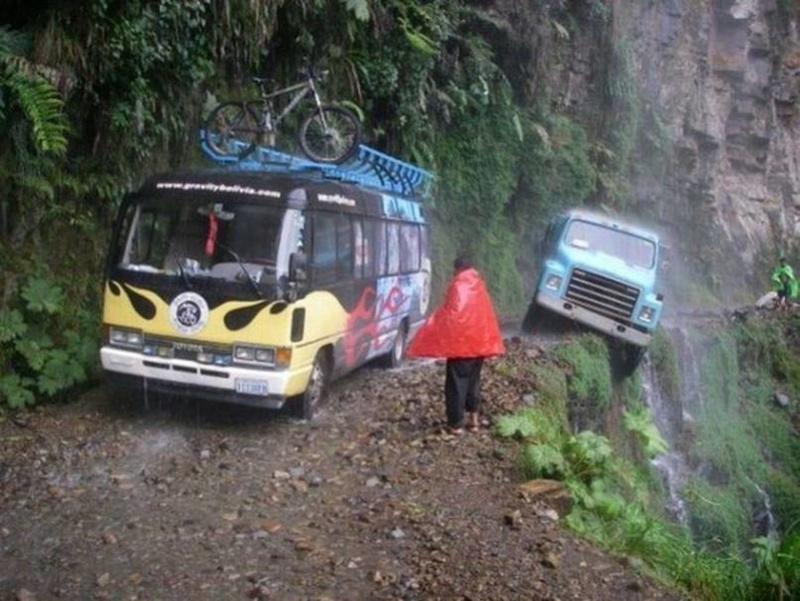 Many portions of the road are unpaved and lack guardrails, not to mention it is poorly maintained which leads to numerous fatal accidents every year.
Despite the bad reputation, this road is a popular playground for cyclists and adventurers who considers the treacherous journey as an extreme-sport challenge.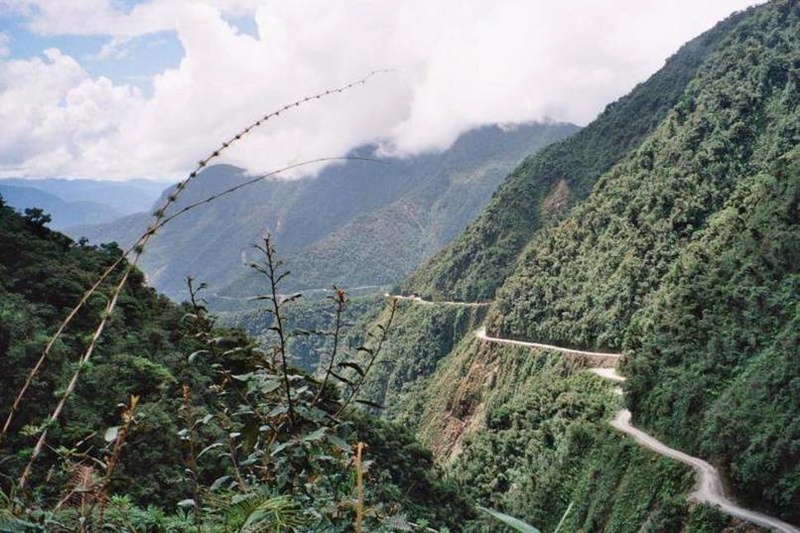 http://www.elitereaders.com/most-dangerous-places-that-people-loves-to-visit/